Title
Your problem is my passion.
Introduction
By working together we can help you understand, control or even eliminate a wide spectrum of psychological issues. Once the negative stuff has been removed, it can then be replaced with positive self beliefs, a strong sense of direction and powerful goal setting for the future.
"I had the pleasure of meeting Phil and undertaking a course with him, where we used NLP and Timeline strategies, to shift stubborn, negative attitudes and beliefs. It was different to previous approaches and I have adopted these strategies in both my personal and professional life. Phil is attentive, affable and insightful, a pleasure to work with."
Anxiety
The most common psychological condition reported to GPs is Anxiety. It can be debilitating and have a serious effect on our quality of life. But it is important to know that it is not a sign of weakness or failure. It is in fact just a natural response that is happening at times when we don't need it.
You can learn to control it and even defeat it.
Click here to learn more
Self Confidence
Lack of self confidence is very frustrating and can hold us back from enjoying life and taking advantage of opportunities and important events. It can commonly be the result of negative core values that we have accumulated over time. We may need to dig into the causes of these before we can move on.
To learn more, click here
Addictions
An addiction may be described as a habitual behaviour that has negative consequences. This could include smoking, gambling, alcohol abuse, eating problems, internet addiction and so on.
I like to think about addictions in quite simple terms: an addiction is a behaviour that fills a hole where affection should be. Addictive behaviour starts when love is lacking.
Click here to learn more
Fears & Phobias
In our modern world, we have little need of the 'fight or flight' response, but being an instinctive response, it can still be triggered. When it does we may suffer panic attacks and these can be frightening and may cause unwanted changes in our behaviour. Or we may develop irrational fears.
Don't despair! Fears and phobias are after all just a learned response, and what has been learned can be un-learned.
To learn more click here
Anger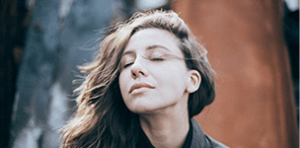 Anger is a powerful survival emotion. The issue that many people have with anger is that it can come out in situations where it can be dangerous for themselves and others. This would include rage, road rage, domestic abuse and bullying. A lot of people who struggle to control their anger say that it worries them because for a moment they lose all control and act without thinking.
There is much that can be done however, so to learn more, please click here
Stress
Let's start with a strong statement: stress kills. Work related stress is the biggest cause of staff absenteeism and can result in enormous payouts to sufferers. Although we tend to think of stress as work related, it can be caused by all sorts of problems. In fact, it can be argued that all emotional problems are a symptom of stress. Stress can be described as like a dam that fills up with water, with no way of letting it out until it overflows or bursts under pressure.